State of Nevada is offering a FREE grant through the Home Is Possible program to help you buy a home!

Whether you are a first time home-buyer or not, you may qualify for this grant.
Helping Nevadans Feel at Home
Introduced in 2014, the Home is Possible grant program will provide a Free Grant for up to 5% of the loan amount covering down payment and closing costs.  This grant never needs to be repaid!! This is a great program that helps those who can afford the monthly mortgage payments, but whose savings may fall short of the necessary down payment.
Key Benefits
Fixed interest rate 30-year loan
No first-time homebuyer requirement
Grant is non-repayable
Must be homebuyer's primary residence
Available state-wide
No asset limits for homebuyers
Now offering a 4% grant with government loan types and up to a 5% grant with conventional loan financing
Grants are based upon the loan amount and can be used for down payment assistance and/or closing costs.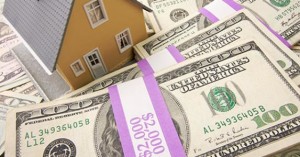 To request information or to see if you qualify, contact me by using the "Contact Me" form to the right, email NevadaHomesByJennifer@Yahoo.com or call/text 702-542-3089.